Valentine's Day Gift Ideas for the Home Decor Lover
Hi friends!  I'm so glad you popped in today to check out my Valentine's Gift Ideas for the Home Decor Lover.  Valentine's Day is only 10 days away but there is still plenty of time to shop for the loved ones in your life that you'll be sharing a Valentine with this year!
Not only is Valentine's right around the corner but so is spring (and boy is it quickly approaching!).  In some areas of the country the average daily high is in the upper 70's and the plants and flowers are already starting to bud (seems crazy but it's true).
With that said, I thought for Valentine's day gift ideas this year I would round up a few home decor pretties (some of which I'll be using in my own home this year) that you can ask your sweetheart for to start freshening up your home for spring.  You can forward this post to him or her and, you can also use this as a gift buying guide for the home decor lover in your life whether that person be a mom, a friend, a child, etc.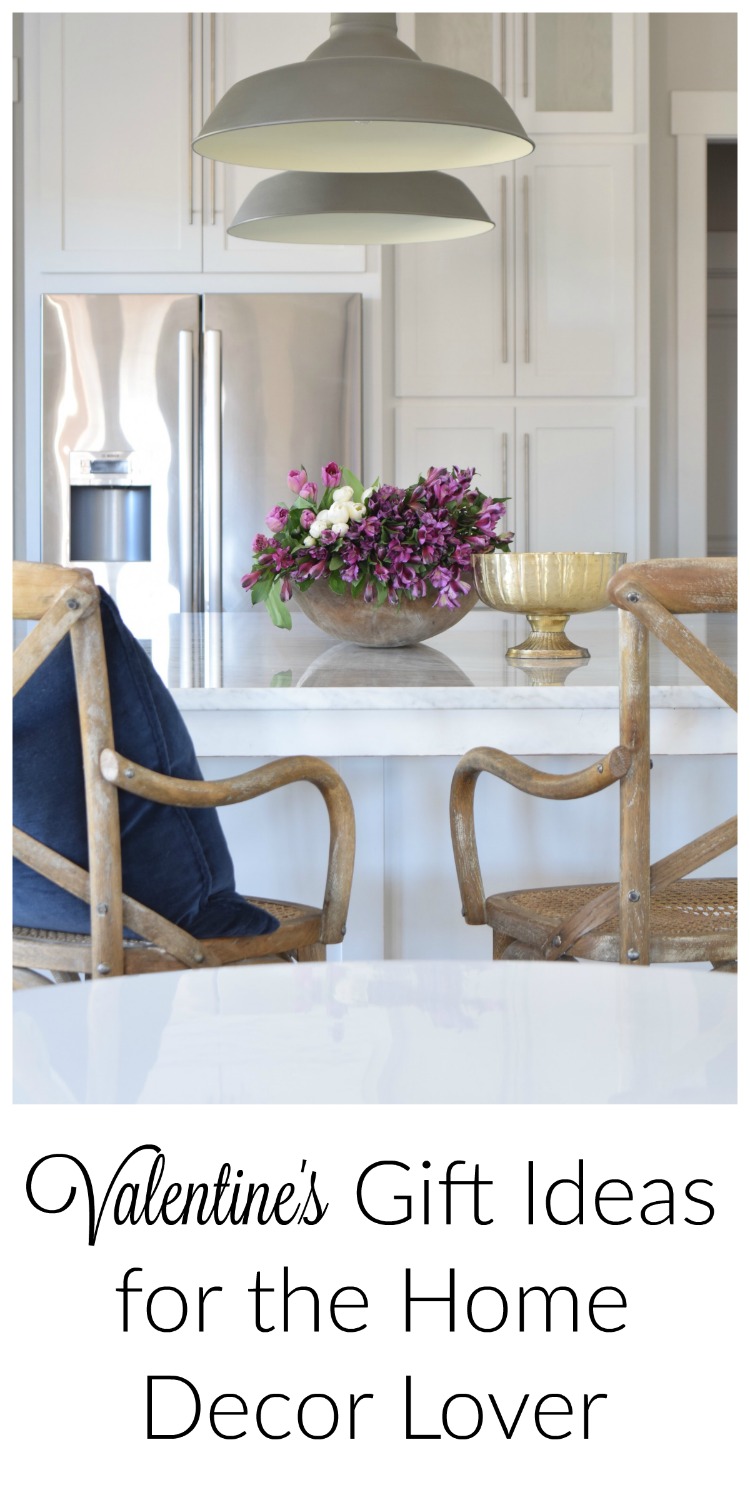 I've picked some adorable, on trend items that are pretty affordable and super practical so I hope you enjoy perusing my choices.  Have fun and happy shopping (this post contains affiliate links)!!