Labor Day Weekend Sale Picks + Harvey Relief Info
Hi there, friends!
Popping in today after a long week to share some Labor Day Weekend sales for the upcoming holiday but first I wanted to cover something a little more important and pressing!
I'm sure most of you know by now that I just moved to Houston this summer and while I haven't been here long, Houston already holds a special place in my heart, especially since Hurricane Harvey's visit just this past week.  I'm so thankful to the good Lord in heaven that my family and I were completely unscathed during the storm but so many are hurting and in need at this very moment so I wanted to share some of my favorite trusted charities and churches that are helping with Harvey relief, just in case you've been wondering how you can help locally or from afar!
My son and I went to The Woodlands Church today (north of Houston) and I was completely blown away by the operation they are running to help storm victims.  They have lines of people waiting to donate, tons of volunteers sorting clothing and other items, and people coming through to pick up donated items, plus they are also sheltering storm victims.  We plan to go back this weekend to volunteer…so proud of my little man for having a heart for helping others to recover from this awful storm!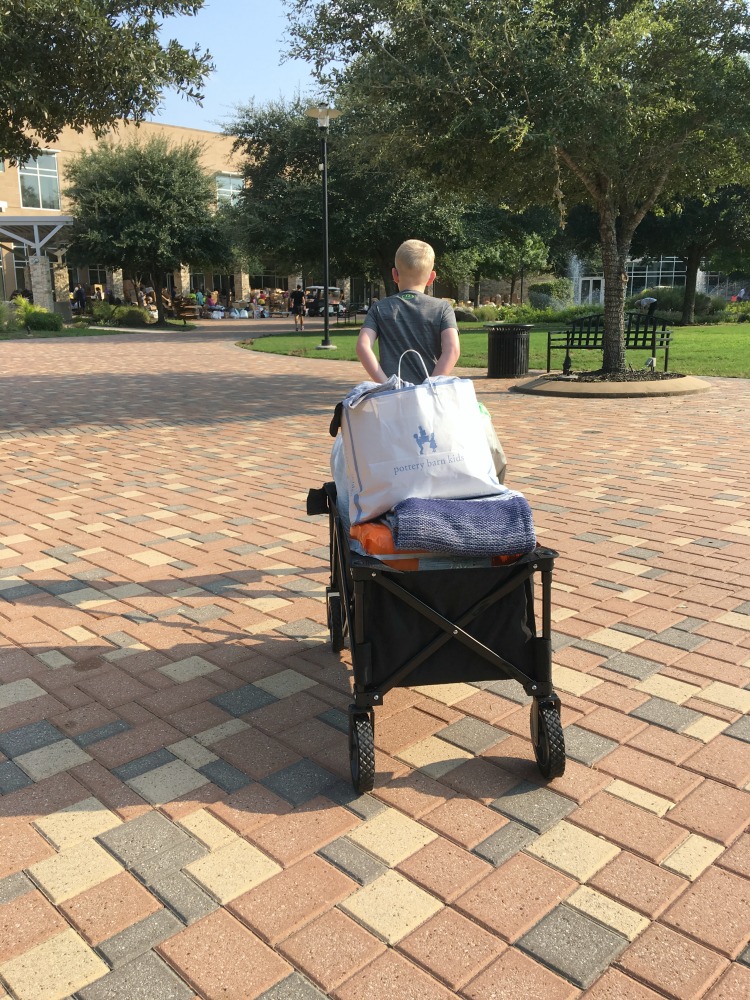 I hope if you haven't already that you will take a moment to visit one or all of these charities to see how you can help, even if you can only contribute $5 or $10 because every little bit counts.  This is a list of charities I use and have used myself and that I trust so it is certainly not a comprehensive list of all of the ways you can help but it's a good start.  Please also let me know if you know of any other great charities in the area that you trust and that I can add to this list.
American Red Cross – You can click over to their website HERE but you can also text 90999 to donate $10
SPCA Texas – for our furry friends
Locally…
The Woodlands Church – Click HERE to see how you can help
Houston Mom's Blog is a wealth of information about ways you can give, volunteer, and help in general
*Affiliate links used in this post.
Ok, now on to the Labor Day Weekend Sales.  Several of the items I've shared below I either already have or just simply love and wanted to share them with you since there are so many great deals going on this weekend!  Happy shopping and I hope you find something you love:)!

The William's Sonoma family of brands is having their buy more / save more and Pottery Barn is offering free shipping along with  the BM/SM promotion.


Wanted to share these darling lace up perforated booties!  I have the taupe suede color but I would say they are a bit on the rosey taupe side and the color is so lovely and current!  They are beyond comfortable and the heel is just the right height so that you can wear them all day if you need to and still look chic.  They are by my favorite brand, Vince Camuto and just the perfect transition bootie for fall or if you live in the south like me, you should be able to wear them all of fall and some if not most of winter.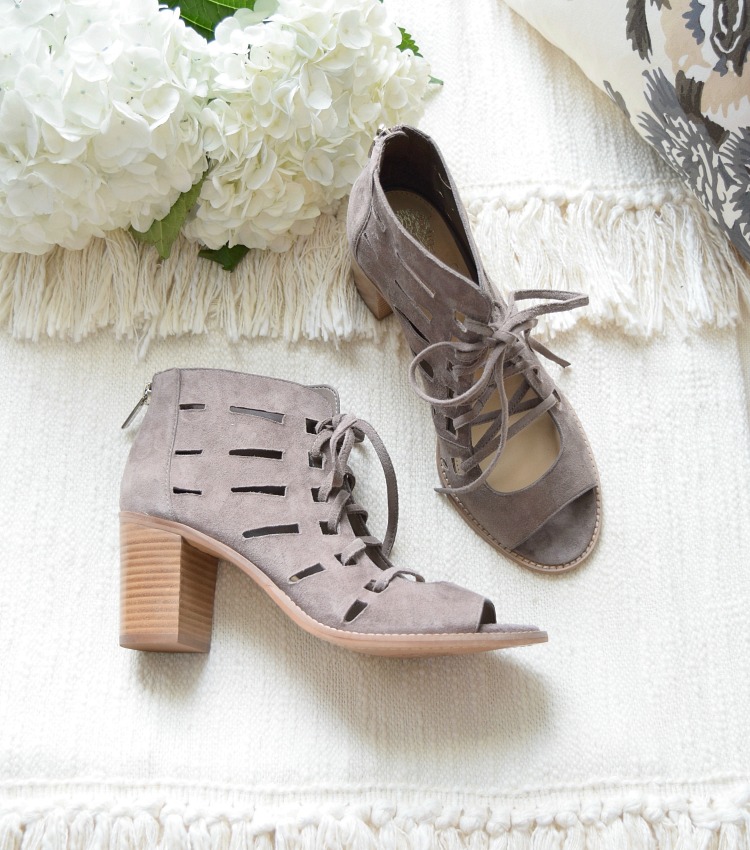 Tap to shop…

A few things before I share my fashion finds…I have the off the shoulder gingham top with the flowy sleeves  and I absolutely love it!  It's perfect for fall and is currently 40% off.  I also have the light blue one sleeve off the shoulder top. It's very feminine and again a perfect fall transition piece.  It's also a nice statement piece and is 40% off this weekend.  I have the flair leg cropped jean shown below…they are the must have piece this fall and are on sale for under $33 this weekend (WOW!).  I also just ordered the long gray sleeveless cardigan…it's 40% off this weekend.  The black pointy toed flat is 40% off and I tried them on in the store (in a different color) but they didn't have my size so I came home and ordered them right away.  Also and last but not least, the Tory bag:)!  I have a Nordstrom Note that I earned from the recent Nordstrom Anniversary Sale and I plan to use it on this bag.  I saw it in the store and it's divine.  Still a bit pricey but at $200 off it's a great deal if you are looking for a great quality fall/winter bag, with great pockets by the way!
Here are a few other great weekend sales before I share my fashion finds…
Ann Taylor – 50% off select full price styles + an extra 50% off sale styles
Anthropologie – 40% off sale items
Crate & Barrel – 15% off Labor Day Weekend Sale + 15% off upholstery sale
Minted.com – 15% off of Wedding & Baby
Banana Republic – 40% off of everything!!
J. Crew – 30% off your purchase
Pottery Barn – Buy More Save More event with free shipping
West Elm – Buy More Save More
Loft – 40% off select full price styles + 50% off sale styles
Nordstrom – 40% off select styles through Sept 10
Wisteria – 25% off site wide
Happy shopping!